Golden Kiwifruit Nougat:
200g | 500g
A brand new product using real NZ-grown golden kiwifruit chunks enhanced with essence of kiwifruit. The tangy taste of kiwifuit magically mixed with sweet nougat. Very yummy. Enjoy!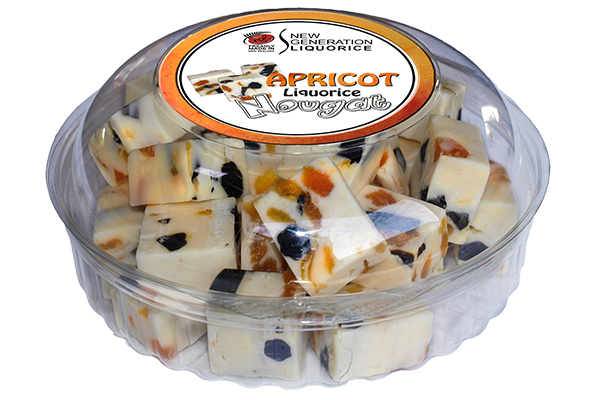 Apricot Liquorice Nougat:
200g | 500g
Using NZ-grown apricot pieces. The first burst of flavour comes from the apricot, with the liquorice having a gradual mellowing effect. Enjoy!
Banana Raspberry Nougat:
200g | 500g
Whoever would have thought banana and raspberry would work together so well? The popular and reassuringly familiar flavour of banana in the nougat is offset with fruity bursts of raspberry flavour. More-ish! A carefully judged balance of rarely combined flavours in a light soft nougat
Ginger Liquorice Nougat:
200g | 500g
For lovers of ginger. Crystallised ginger and liquorice are melted into nougat fresh from the ovens to give a tasty and beautifully balanced treat. The ginger flavour slowly builds on the palate after about 20 seconds but is never too strong. One or two pieces are all you need. A great gift for more senior members of the family
Liquorice Nougat:
200g | 500g
Eating Ecstasy! Like Nougat? Then you're bound to enjoy this - natural liquorice logs embedded in fresh nougat. The nougat has the same consistency as the liquorice (firm but not chewy) and the two flavours are a unique blend
Nutty Nougat
200g | 500g
Fast becoming a favourite. A unique combination of our special Nougat, laced with nuts, to give a crunchy flavoursome mouthful. For the less sweet-toothed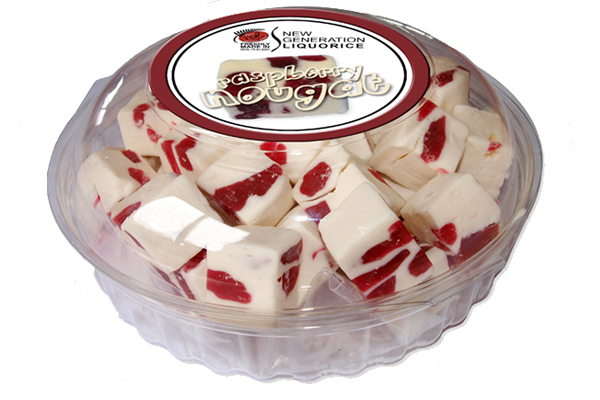 Raspberry Nougat
200g | 500g
One of our best sellers - pushing the factory into overtime. Raspberry logs are melted into the nougat as soon as it comes from the ovens. If you enjoy a raspberry flavour you'll certainly like this combination. The product has the same texture as Liquorice Nougat - firm but not chewy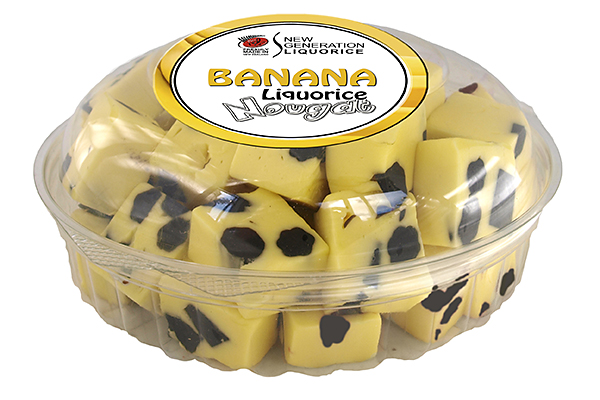 Banana Liquorice Nougat
200g | 500g
Banana and liquorice - another great tasting combo. Watch the pleasure on people's faces as they savour the soft banana nougat then meet the flavour hit from the dark liquorice! Another winner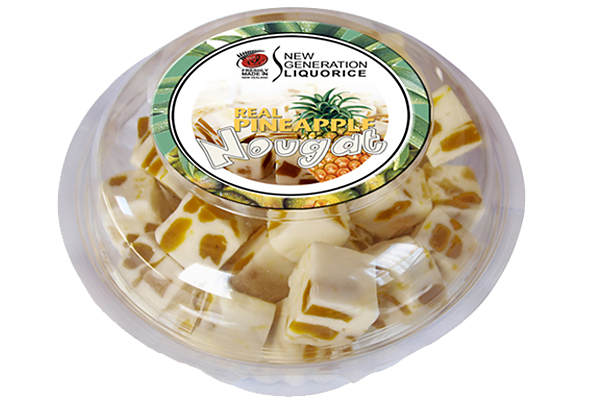 Real Pineapple Nougat:
200g | 500g
A popular choice! Freshly dried pineapple and pineapple essence give a strong pineapple flavour beautifully balanced by the nougat. Another NZ-made product using the best of ingredients
Buyer feedback
One of things we like about the liquorice is the wide variety, its freshness and the fact that many in the range are not available from any other source.