We are old hands at marketing – and we make the most of every opportunity to place our brand on our clients' desks. Over the last few years I have spent $10,000s on smart promotional items with this particular objective in mind… Amazing as it may seem, your simple and inexpensive liquorice minipottle has proved to be one of the biggest hits yet.
I can honestly say that our debtor days have dropped because of your liquorice! Clients absolutely love it – unfortunately so do my staff, and I'd say we are seeing a suspiciously high level of 'wastage', which the staff write off as 'internal quality control'. It would seem my staff consume approximately 1 box for every 5 that leave the office, purely for 'quality control purposes' you understand! I would say our success with your product is directly related to its outstanding quality, along with both the enjoyment and novelty value for the recipient. I really can't thank you enough, NGL, for introducing your product to my business.
Real Recruitment, Helen Simpson, Managing Director
For about the last 5 years we've been buying 2 different size liquorice pottles from New Generation Liquorice. We use the large pots as Christmas stocking fillers for our Trade customers to take home to the family, but from all accounts, unfortunately, they're too good to reach the stocking; the dads eat them all and the kids miss out. The small pots are used as a thankyou to our customers and as a sweetener on Saturday mornings in the showroom. People always comment on the flavour and usually ask for another. It's also a big plus to have them coming packaged to our requirements with our logo incorporated in the label.
Mico Plumbing
Brian McWhirter,
Branch Manager, Wellington Central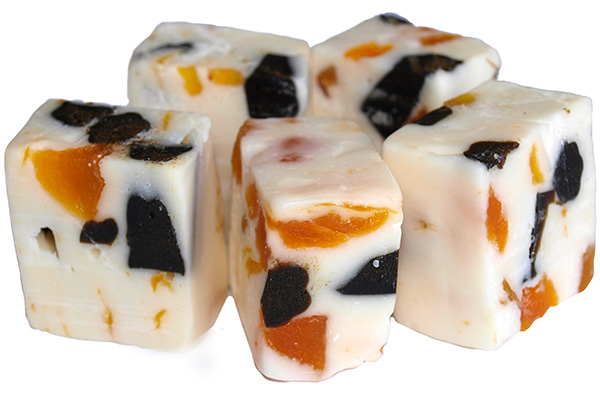 For the past six years or so I have intentionally purchased what I consider to be one of the most effective and cheapest promotional tools I have ever used. New Generation Liquorice's product never fails to please, in fact it can send some of my customers into raptures. I have bought a range of pottle sizes and lines, and have often been tickled by the look of surprise on my customers' faces. To put it simply, its appeal goes way beyond its dollar value.
It's amusing to hand a good customer a pottle, watch them remove one or two allsorts, then hand the pottle back, not realising that the whole pottle was a gift. May I heartily recommend this product to you whoever you are and whatever business you are in. It always seems to be a hit and even years after the sale, some customer will raise the subject of the pottle of liquorice we gave them when they bought such and such. Amazing…
Newbolds Electrical, Lower Hutt,
Wayne Bouzaid, Manager
We love the lollies!! Duo NZ is creative and innovative in its approach to customer service, doing things out of the ordinary, and a simple hand written note and a small pottle of liquorice goes a long way in saying thank-you to our customers.
We've been dealing with New Generation Liquorice for the past 4 years and have found the team great to deal with. They always provide us with a fantastic range of flavours to choose from and deliver on time every time! They even worked with us to set up our logo on the containers to add that personal touch. We will continue to work with the New Generation team, and look forward to sampling new product lines in the future…
Duo NZ Ltd, Renee De Luca, Account Manager
For Fudge & Toffee, go here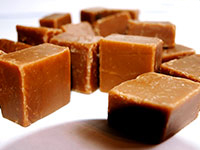 The Generation Liquorice product is one that I personally find it difficult to keep away from. Top marks for a very good, well presented product. We have purchased New Generation Liquorice products for more years than we can remember and they have now become a much anticipated Christmas treat, in fact, they have become a tradition. We have thought about providing other products from time to time but the staff have always voted in favour of the liquorice because of its popularity.
One of things we like about the liquorice is the wide variety, its freshness and the fact that many in the range are not available from any other source. It's a win-win situation for us. The pottles are shipped to all our branch managers through the country at a time we designate and they have always arrived on time and in good order. From a PC perspective we feel better giving these than any form of alcohol. The liquorice pottle can be admired and shared - a very simple solution to an otherwise niggling problem at a time of the year when so many other things are happening.
Kroma Colour Prints, Andrew Madson, National Sales, Marketing Manager
I have used liquorice as a gift twice now. The product was supplied fresh and on time on both occasions. It has proved an ideal gift particularly when I have needed something for a team of people. Feedback from my clients has been extremely positive, though some have become addicted to the liquorice!!!!
BayCorpAdvantage, Marc Bank, Central Regional Manager
I have used New Generation Liquorice as a Xmas gift to my good customers for the last four years. Probably one of my biggest mistakes in life was to even start giving these away, as each year customers start as early as August reminding me of "that special gift". The product is the most successful I have had in 25 years of giving away Xmas cheer. Liquorice is a product loved by all, and unlike a bottle of wine, can be shared amongst all staff. I would thoroughly recommend this product.
Malcolm Fabrics Limited
Warwick Judkins, Managing Director
We have purchased New Generation Liquorice products as gifts for our customers for a number of years now and have always found the selection and quality excellent. We always get a positive response in return. Customers love the colourful presentation, the freshness and taste.
Datacom Engineering Services Limited, Vicki Stradnieks
Asst Accountant
Over recent years we have chosen to show our appreciation each Christmas by giving our customers small containers of New Generation Liquorice, each with a specially-made personalised label. They are always very well received, always fresh and very well presented. A great way of thanking customers and promoting your business.
Cartridge World
Lower Hutt City Ltd
Bill Swan
Managing Director
Our business has been buying New Generation Liquorice for five years now and will no doubt be doing it for the next five years at least. The wonderful quality, taste and variety, together with the ability to personalise the packaging, make this product a great promotional give-away (although we inevitably "sample" a fair selection too!)
Jump NZ Limited, Gail Kelly,Marketing Manager
We have purchased New Generation Liquorice Allsorts tubs for the past 5 years as Christmas gifts for valued clients. The liquorice is always fresh and the tubs are ideal for sharing in an office situation. It's clear from the response that they are a very popular and welcome gift.
Brebner Print, (Wellington Branch), Phillipa Macfarlane, Office Manager